More profiles needed
These club members have been kind enough to fill in a member profile to be included on our website.
MEMBER PROFILES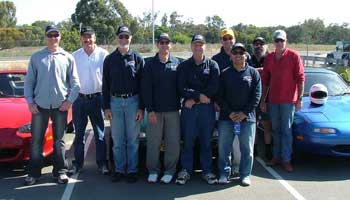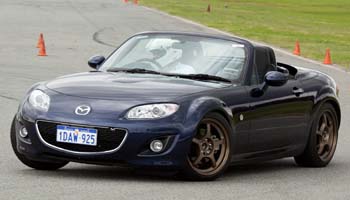 Simon Corston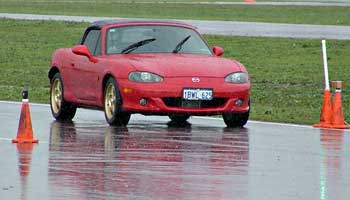 2005 Mazda MX-5 SE Turbo - Velocity Red
Engine: 1839cc four cylinder inline 16 valve DOHC with intercooled turbocharger
Power: 225 RW kW @ 6300 rpm & 396 Nm @ 4600 rpm
Weight: 1122 kg
Differential: Torsen LSD factory fitted
Induction System: HKS GT-SS turbocharger
Exhaust System: Custom stainless Steel 3"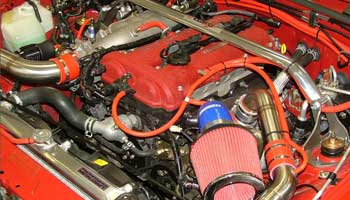 Suspension Components: Independent double wishbone with coil springs, Tein Flex shock absorbers and torsion bar stabilisers
Suspension Setup: modified for road and track
Brakes: front ventilated and rear solid disc brakes
Tyres: Dunlop D01J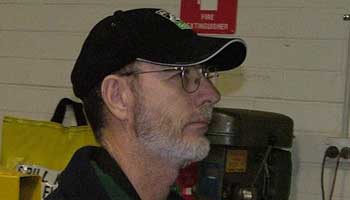 Wheels: 205x50xR16 on Enkie RPF1 16x7
Driving Style: Learning to be smooth and fast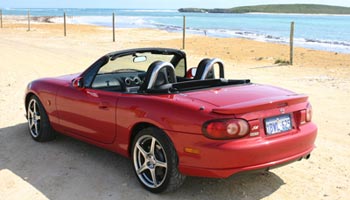 Other Modifications: Wolf V500 ECU, Performance Metal Craft (PMC) alloy radiator, PMC surge tank and Bosch fuel pump, Sard 550cc/min injectors and fuel pressure regulator, Performance Metal Craft intercooler & s/steel plumbing, Pod air intake, Cusco strut brace, Turbosmart blow-off valve and boost controller, Mazda SP turbo manifold and dump pipe, braided lines.
Full engine rebuild with Wiseco forged pistons, Carrillo billet conrods, ARP studs, ACL race main, big-end and thrust bearings, custom heavy duty clutch.
Engine/ECU tuning: by GTI Performance
Events Competed In: Max Auto Action Series, MC Challenge Series autokhana, AHG State Auto Test Series, Jack's Hill Climb Summer Series, Mazda MX-5 Club of WA Autotest Series.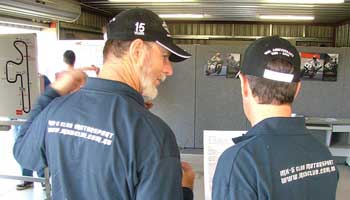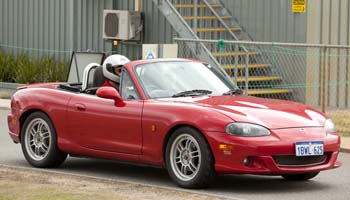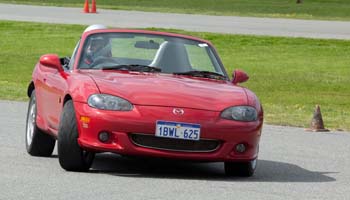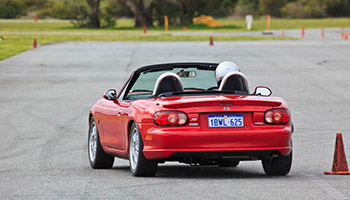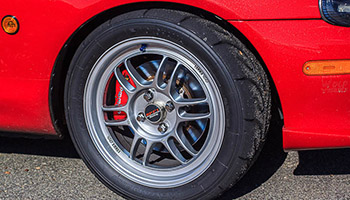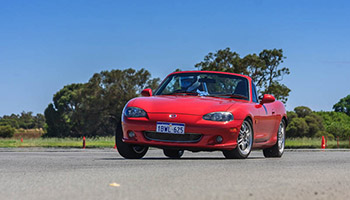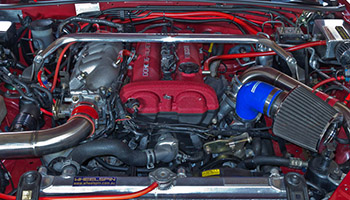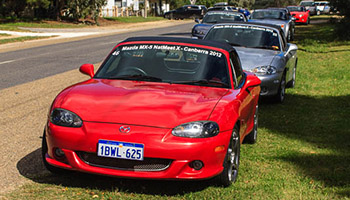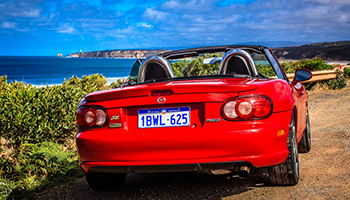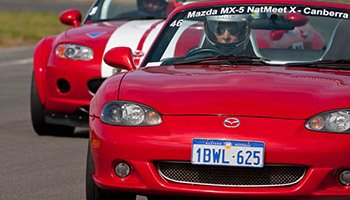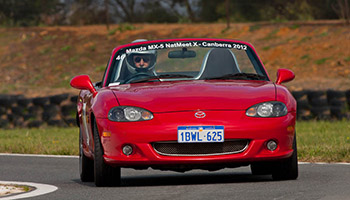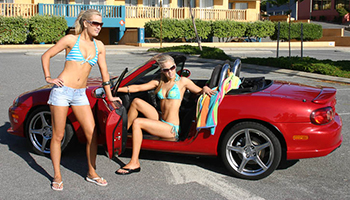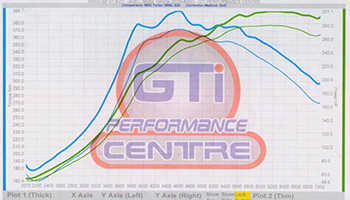 Warwick Gates
Year joined MX-5 club of W.A.: 1997
Make: Mazda
Model: NA8 MX-5
Colour: Black
Engine: 1800
Engine Modifications: Built engine from Japan unknown internals
Power Output: 163 rwhp
Details of Induction System: Quad throttle bodies
Details of Exhaust System: Extractors and 2.5 inch exhaust
Aftermarket electronics: Apexi FC computer
Flywheel: Very light, revs like crazy
Gearbox: Standard 5 speed
Differential: Torsen LSD
Suspension components: Apexi coilovers & whileline sway bars
Suspension Setup Recommendations?: Stiff with a bit of neg camber
Brakes (and pads you recommend): Standard rotors with EBC red stuff pads
Tyres : Yokohama A050's
Your "driving style": I drive my car like it's not mine.
Any other modifications: Roll cage and anything that can be removed is removed - 950kg all up.
Preferred motorsport event: Anything really.
Events you've competed in and/or awards you've received: Classic Rallies, Motorkhanas, Hill climbs, Barbagallo & Collie super sprints etc. Lucky enough to have won the Classic Challenge Rally in 1999. Won the MC Motorsport State Autotest series in 2010. Won the MX5 Club Autotest Series in 2010 & 2012.
Interesting other car(s) you've owned: Panel van, One tonner, Cobra kit car,SR20T powered MX5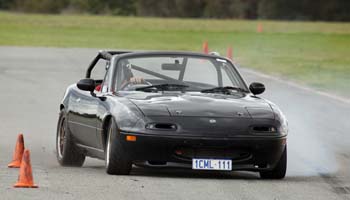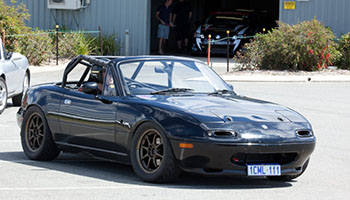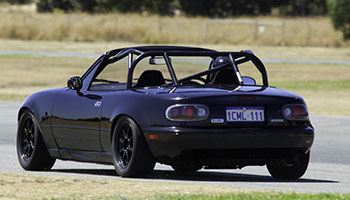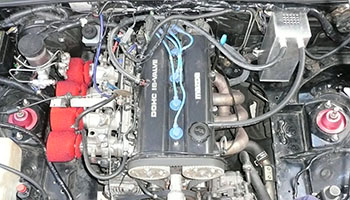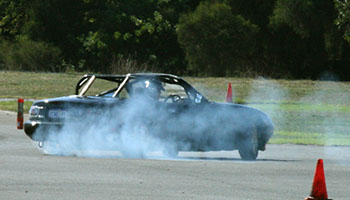 Tony Hamilton
Year joined MX-5 club of W.A.: 2006
Make: Mazda
Model: NA MX-5
Colour: RED
Year: 1989
Engine: 1600
Suspension: Sway bars only
Stylebar/Rollbar/Cage: Brown Davis
Preferred motorsport event: Circuit
Best motorsport results: Many 1,2, 3s in class with Turnham Sports
Best motoring moment: Goodwood Revival
Favourite driving road: West Coast Tasmania
Interesting other car(s) you've owned: Cooper S (1960s)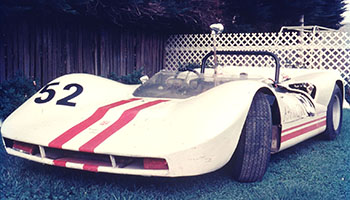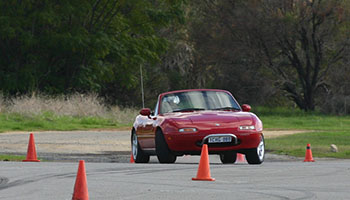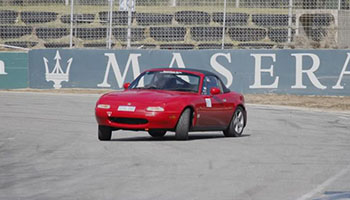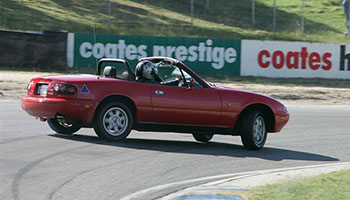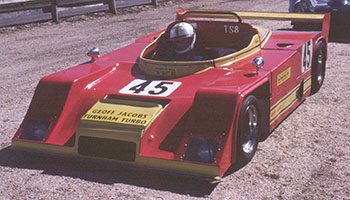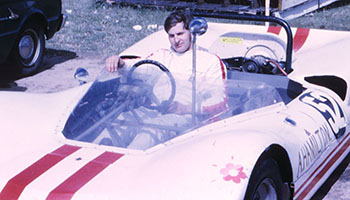 Simon Gratton
Year joined MX-5 club of W.A.: 2008
Make: Mazda
Model: MX5 NA
Colour: Red - of course
Year: 1990
Engine: B6T bottom / B6 Head
Injectors: Denso 550cc (RX7)
Camshafts: Stock
Pistons: Stock B6T
Internals: Stock
Exhaust: BuddyClub Spec II
Turbocharger/Supercharger: Garrett T28R
Computer: MSPNP2
Engine other: Avo Manifold / Toyota COPs / Duel feed fuel rail / Mocal Oil Cooler
Clutch: 6 puck Paddle
Flywheel: Light CrMo
Gearbox: Stock
Differential: Mazdaspeed Plated LSD
Suspension: Koni
Brace(s): DIY Rear / Performance 5 Rails
Brakes: DBA Slotted Front Discs
Wheels: BuddyClub P1 SF Challenge 1"
Tyres: Yokohama A050 / Cheap drifters
Stylebar/Rollbar/Cage: Brown Davis Bar
Interior modifications: Remved most of it / Recaro Seat / Willans 6pt Harness
Any sponsors or businesses to thank: My Wife for understand why I throw money into a 23 year old car.
Driving style: Sideways
Preferred motorsport event: Stage Rally
Best motorsport results: 3rd In Class in UK Forrest Rally
Best motoring moment: Recently - Driving Terry's V8 MX5 at the RAC track - massive adrenaline rush / insane
Favourite driving road: My old route to work in the UK - Classic single track B roads
Interesting other car(s) you've owned: Renault 11 Turbo (First Car), Renault 5 GT Turbo, Fiat Punto GT Turbo, Celica GT Four (Turbo), Nissan 200sx (Turbo) - seeing the pattern :) Peugeot 205 GTI Stage Rally Car
Any interesting hobbies: Surfing / Making stuff for the 5
Favourite song to listen to while driving: Wicked Garden by Stone Temple Pilots
Favourite car movie: Talladega Nights
Favourite race car driver: Jeson Button - I like that he is chilled out and incorporates his training into Triathalons
Favourite food: Pizza
Favourite drink: Pepsi Max
Ian Lewis
The MX-5 Club of WA has many skilled drivers, their knowledge of suspension setup, performance modification and expert driving instruction is a valuable asset.

We're constantly thankful for their helpful and friendly advice Ian Lewis gives club members.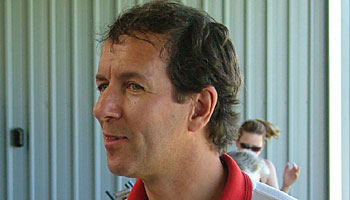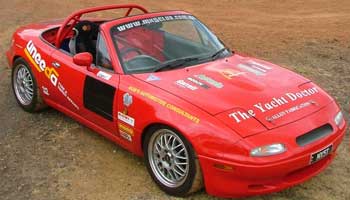 1989 Mazda MX-5
Engine: 1608cc Mazda B6 DOHC In-Line 4
Power: 321 PS SAE @ 6958 rpm & 334Nm @ 5600rpm @ 19 psi boost on 98 octane.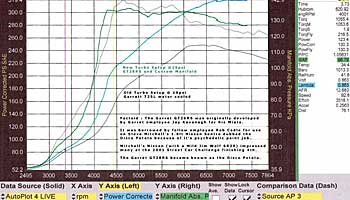 Weight: 904 kgs - Seam welded, Sand blasted & Painted
Air Filter: K&N - shielded
Turbocharger: Garratt GT28RS (0.86/0.64)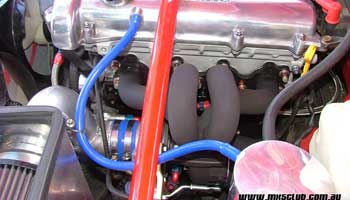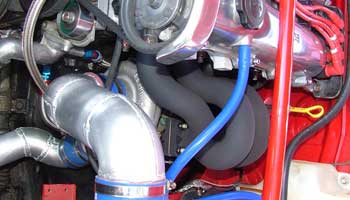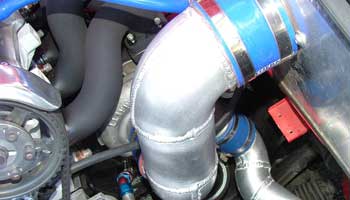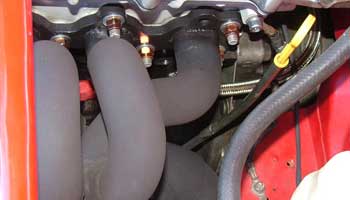 Intercooler: AVO
Computer: Autronics SM2+ w/traction control
Fuel Pump: Bosch High Pressure
Injectors: Bosch 531
Camshafts: Wade Cams 25/65
Pistons: Arias 8.2:1cr forged
Internals: HD bearings, polished block, shot peened 'FamiliarT' conrods, ported & polished
Oil Catch Can: Custom - from both rocker cover outlets
Oil Cooler: Mocal 13x10
Exhaust: Custom tubular manifold & dump pipe, 3" Stainless w/cat & resonator
Radiator: PWR 50mm with 2nd fan
Water Pump: Extended impellor blades
Flywheel: Aluminium with steel face and starter ring
Clutch: Twin Plate
Gearbox: Mazda M15MD, Refurbished
Prop shaft: VEEM, HD universals
Differential: Cusco 2-way Clutch Pack LSD
Suspension: Flyin' Miata rear suspension mounts, Racing Beat springs, links & adjustable anti-roll bars, Koni GP shocks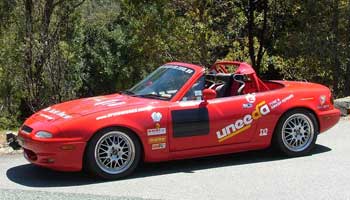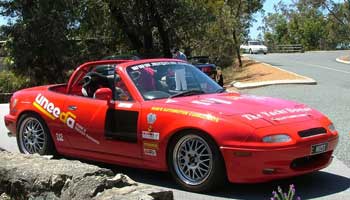 Brace: Suspension Tower - CroMo
Brakes: Fr Wilwood 4 pot callipers, 280mm slotted rotors. Rr OEM callipers, 255mm slotted rotors.
Wheels: Simmonds OM3 16x8
Tyres: Dunlop D02 S 225/45-16
Cockpit: CrMo 6 point roll cage, Momo Synthesis seats, Momo wheel, Miata Club gear knob, Luke 6 point harnesses, VDO exhaust temp, boost & fuel pressure gauges, Odyssey Battery, battery/ignitionremote cutout switch, fire extinguisher.
Driving style: Look ahead & Aim to be smooth
Preferred motorsport event: Circuit racing
Best motorsport results: 3rd in WA Marque Sports Car Championships late 90s
Best motoring moment: Leaving Mazda City in my new MX5!!!!!!!!
Favourite driving road: Anything twisty
Interesting other car(s) you've owned: Audi S3, Lexus SC400.
Any interesting hobbies: Bass player
Favourite song to listen to while driving: Radar Love Golden Earing
Favourite car movie: Bullitt
Favourite race car driver: Sebastien Loeb
Favourite food: Grilled seafood
Favourite drink: Belgian Beer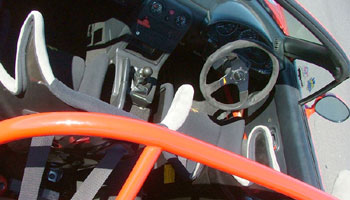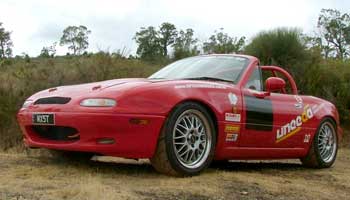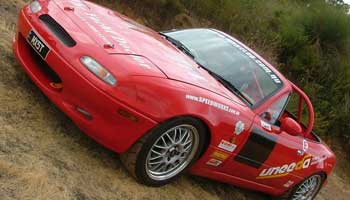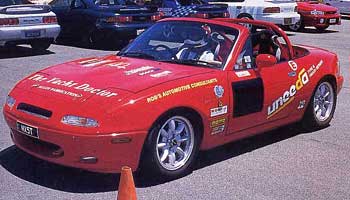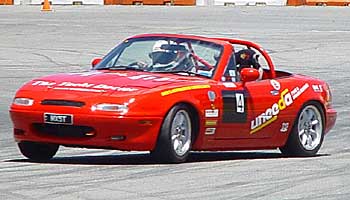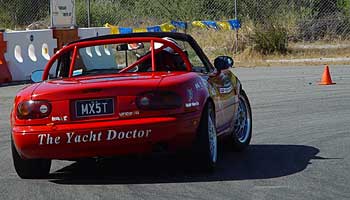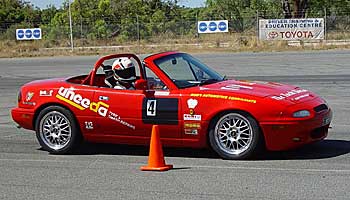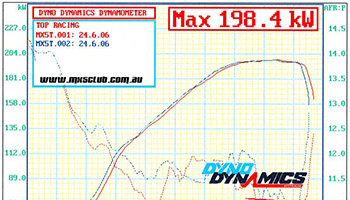 Porle Mortimer
Year joined MX-5 club of W.A.:2012
Make:Mazda / Eunos
Model:MX5/ Roadster
Colour:Silver
Year:1990
Engine:NA8 transplant
Clutch:Stage 2
Flywheel:Lightened 1.6
Gearbox:Std 5 Speed
Differential:Viscous LSD
Suspension:Koni adjustable / King Springs
Brace(s):Front
Brakes:EBC
Wheels:949 6ULs
Stylebar/Rollbar/Cage:Rollbar
Interior modifications:Minimalised/Slightly retro
Driving style:Bad
Preferred motorsport event:Trackdays
Favourite driving road:Caves Rd
Interesting other car(s) you've owned:Mercedes SL380, Mini
Favourite car movie:Blues Brothers (car chase at the end!)
Favourite food:Pizza
Barrie Parker
Nickname: BAZ
Year joined MX-5 club of W.A.: 2006
Make: (both street and race MX-5's) Mazda
Model: NC
Colour: Galaxy Grey
Year: 2006
Engine: 2L
Exhaust: Goodwin Racing header and midpipe. IL Motorsport exhaust
Computer: Sniper racing tune
Clutch: Burnt out and replaced with heavy duty
Flywheel: Light weight
Differential: Cusco LSD
Suspension: BC Racing Coilovers
Brace(s): Ultra Racing strut brace, Whiteline sway bars
Brakes: Brembo
Wheels: 2 sets. Current is gunmetal grey 17 X 7.5 Advan Racing rims.
Tyres: Current Toyo 888's 215/45 R17
Stylebar/Rollbar/Cage: Hard Dog roll bar
Interior modifications: Not much left of the original. Cobra Imola S seats. Four point harness. Racing steering wheel. Etc.
Driving style: Still got a lot to learn. Still prone to red mist and understeer.
Preferred motorsport event: Getting the cones right is the most difficult, so should say that. But sheer speed is always fun.
Best motorsport results: Coming third overall around the cones with two fellow over 60's in first and second; all beating Warwick and the rest.
Best motoring moment: Driving BAZGAZ on the track for the first time (until I put it in the sand!)
Favourite driving road: In Australia, Great Ocean Road early in the morning (in an NC). Elsewhere, if only I had an NC in the Pyrenees.
Interesting other car(s) you've owned: None. Until we bought our first MX-5 I've never been into cars.
Any interesting hobbies: Italian and French cooking. And after a life time in the industry I have to look at every mine site I can. Cruel MrsP once restricted me to one old tin mine per day while on a walking holiday in Cornwall.
Favourite song to listen to while driving: Has to be Acca Dacca Highway to Hell.
Favourite car movie: Has to have an Aston Martin in it – old James Bond preferred to recent (how they could do that to even a DB5 mock-up in Skyfall – it was criminal – hated the movie).
Favourite race car driver: Button is so smooth – wish I could be a tenth as good. Button is nearly as good as Graeme M, so the Prof must be my favourite.
Favourite food: See above, so anything Italian or French. Plus good curry. And speklappen met krotjes. And Nobu Black Cod with Miso is, as the foodies say, "To Die For".
Favourite drink: Little Creatures Pale Ale. Just about any Belgian craft beer (or for that matter any craft beer). And Nobu Pisco Sour is better than my own Pisco Sour.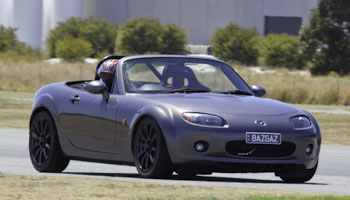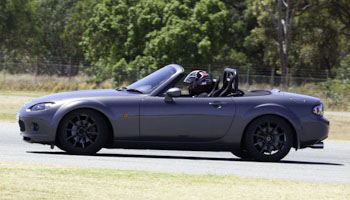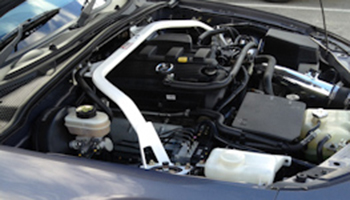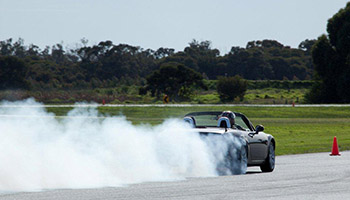 Seanan Tilson
Nickname (if any): The Jew
Year joined MX-5 club of W.A.: 2012
Make: Mazda
Model: Mx5 Malibu Gold.
Colour: Yellow
Year: '92
Engine: 1600
Exhaust: headers and ridiculously loud exhaust fitted by previous owner
Suspension: koni/eibach
Wheels: NB8A
Tyres: Achilles 123
Interior modifications: no radio.
Any sponsors or businesses to thank: RSR Performance, mother in law (her car)
Driving style: slow and steady
Favourite driving road: Mundaring Weir Rd.
Interesting other car(s) you've owned: Datsun 1600, VW Beetle.
Favourite car movie: The love bug
Favourite race car driver: Possum
Favourite food: Tacos
Favourite drink: Sparkling mineral water