JOIN OUR CLUB
We offer an extensive calendar with a wide range of social and sporting events to suit every interest and every background from the most experienced drivers to P-platers.
All members of the MX-5 Club of Western Australia enjoy over 40 events per year:
Social events
Cruises
Motorsport autotests & sprints
Car shows
After work get-togethers
Navigation rallies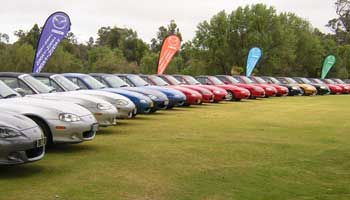 In addition, all members benefit from:
Bi-monthly newsletter with reviews of past & coming events and articles on MX-5s worldwide
Club cap and access to exclusive merchandise
Subsidised events and meals
Mazda Dealers service and/or parts discounts
Repco VIP Club membership: receive 10% off full price merchandise. See terms and conditions.
WA Suspensions offers a 10% discount on parts
Club sticker
Club name badge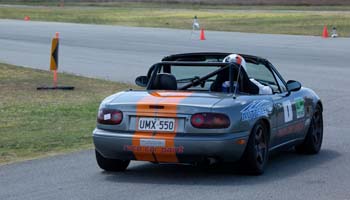 Click here to download the Membership form and join the fun with your MX-5!
Come Meet Us
The best introduction to the club is joining one of our events. Please e-mail Gary via membership@mx5club.com.au if you would like to attend a Club event. He will check availability, confirm location and RSVP on your behalf. From then on, strap yourself on your MX-5 and join the fun.
While we try and keep the Monthly Committee Meeting as fun as possible, another way to meet the Club is joining our monthly gathering to meet the committee that keeps the Club ticking. Each meeting starts with dinner, drinks and gossip, followed by business. Please e-mail Gary on membership@mx5club.com.au and we will RSVP you, plus confirm the location of the meeting.
Questions?
E-mail our Membership Officer Gary Wotzko on membership@mx5club.com.au and he can tell you all about the Club! Or find someone if he does not have an answer.