ABOUT THE CLUB
The Mazda MX-5 Club of W.A. Inc is part of the biggest one-model car club in the world. Founded in November 1990 with support from Mazda WA. From its inception the club quickly grew and is now around 170 member strong.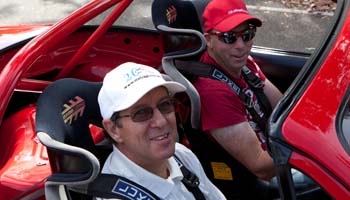 The club is affiliated with MX-5 Clubs in across Australia. The clubs take turns in running a biennial 5-day National Meeting, with over 100 attendees. The WA Club won the Champion State Trophy at the inaugural NatMeet, held in Adelaide in 1994.
Until November 2013 the club had enjoyed support of Mazda WA and all Mazda dealers statewide, although it has always remained totally independent.
The Members range in age from late teens with "L plates" through to more than triple that figure, with both young and old making valuable contributions to the Club's management and activities. Membership is almost equally split between male/female; the MX-5 is a car that knows no boundaries, and has universal appeal!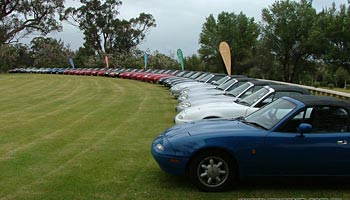 15th Anniversary Lunch
The Club has regular Monthly Cruises and Committee Meetings to which all members are welcome, and also numerous social gatherings. Many members have found a whole new world of like-minded people, and a number of firm friendships have been established over the 25+ years that the Club has been established. The Club committee encourages members to take a role in organising activities and being involved in the Club's operations.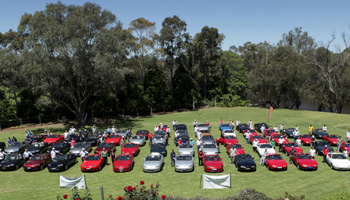 20th Anniversary Lunch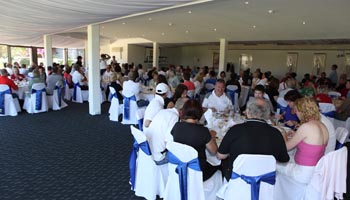 20th Anniversary Lunch
Members have the opportunity to compete safely and at minimal cost in a wide range of sporting events and driver training. MX-5 Club members have been very successful in the state Autokharna series, speed event series, motorkhanas, hillclimbs, navigation trials, sprints, Dutton Rally, TargaWest and even Targa Tasmania! Many members are actively competing in these and other events, and welcome other members to come along and enjoy watching the action.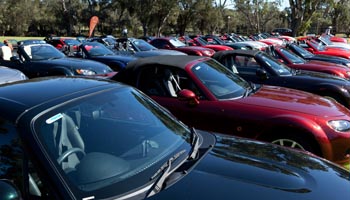 20th Anniversary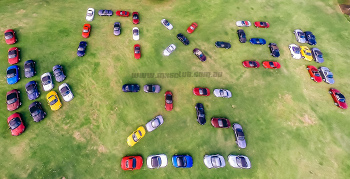 25th Anniversary
Over the Club's 25+ years of life, many Club members have built up an encyclopaedic knowledge about the MX-5 - what accessories are worthwhile and who are the best suppliers, which performance mods actually work (and which ones don't!), how best to look after your MX-5, and also where and what are the best MX-5 driving roads in WA. At any Club meeting, all this information is available - all you have to do is come along and ask!