MX-5 NEWS
07/07/07 - Congratulations Marilyn & Leslie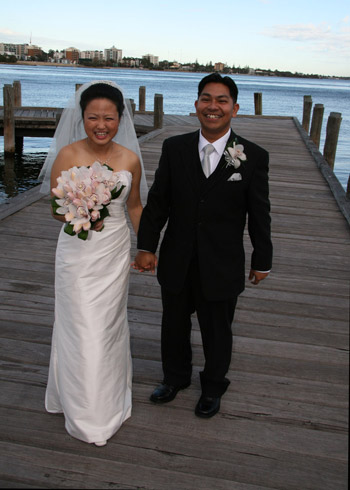 Club members Marilyn Chen and Leslie Proctor have been involved in our club for many years with Leslie being awarded the 2006 Club Member of the Year and serving on the club committee as Merchandise Manager; they kindly invited a group of our members to celebrate their wedding.
Thank you to club members Ian Lewis who coordinated a small wedding convoy for the groom and best man, Antoinette Peart Lewis whom chauffeured their Mercedes for the Groom's family, Robyn Thompsett whom chauffeured the Bride and her family in their Jaguar and Simon Corston for picking up the flowers. Thank you to all the members who were involved in the wedding convoy and were able to help make Marilyn and Leslie's wedding such a memorable day.
Final thanks go to Marilyn and Leslie who's careful preparation and generosity made this day special for everyone involved.
On behalf of the Mazda MX-5 Club of Western Australia Inc. I'd like to pass on our best wishes to Marilyn and Leslie Proctor so they may continue to spend a wonderful lifetime together.
David Turk - President.
Click on images to view a larger version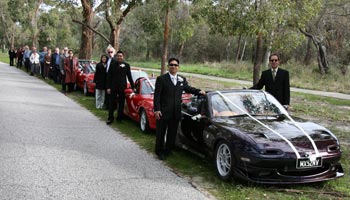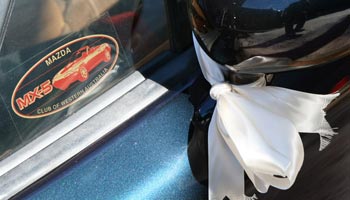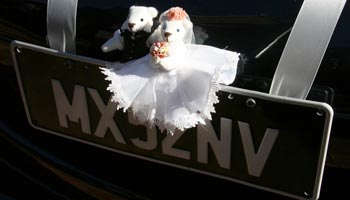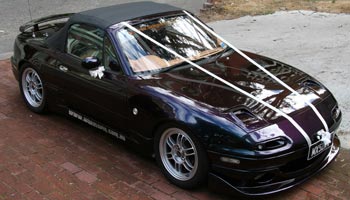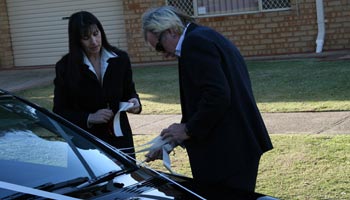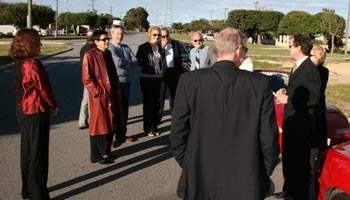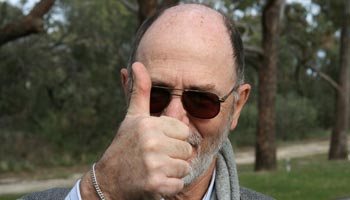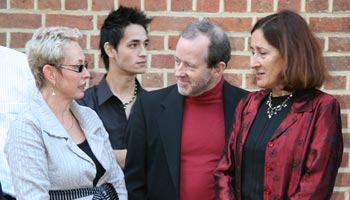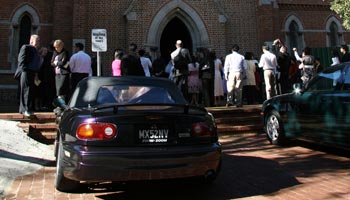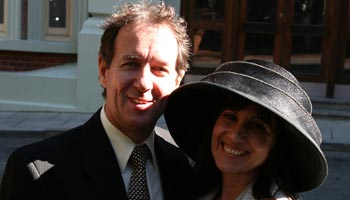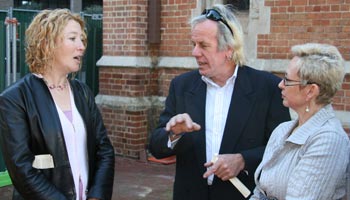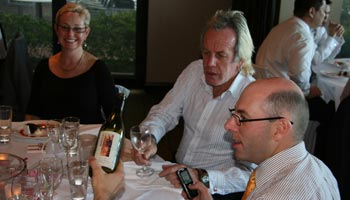 ... and some stunning photos from Simon Corston