PAST EVENT
Sunday 28th of September 2003 - Observation Rally
Started at No 1 Car Park, Perth City at 9.30 AM

Members were required to bring a navigator, a full tank of fuel, a clipboard and pen, and a keen, sharp mind - no hangovers!

We had a fun drive with a few questions to keep us alert, some terrific MX-5 roads, prizes won, and finished at Kalamunda Hotel for an excellent lunch.

Thank you to Sandra and Ash for organising this fantastic event.

Dress as your favourite Movie Star - Club President Andrew Seinor gave an award of a CD voucher for the best dressed couple.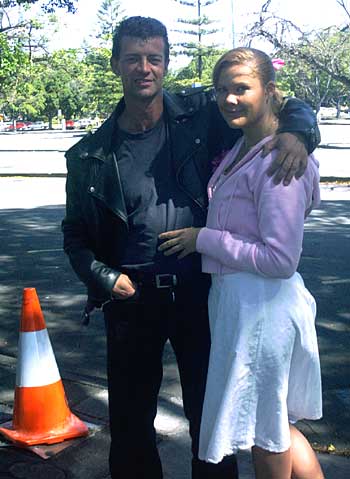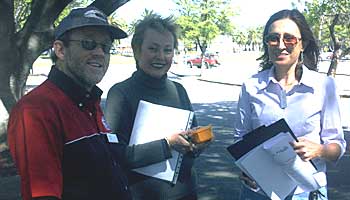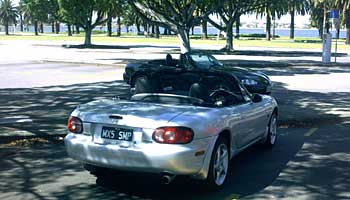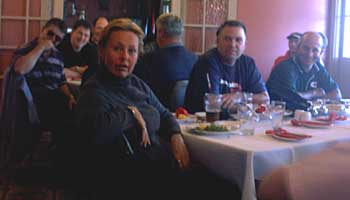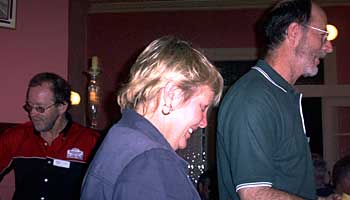 Thank you to Sandra and Ash for organising this event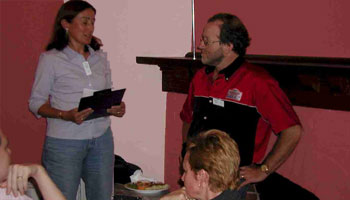 Winners Are Grinners