PAST EVENT
Sunday 1st of June 2003 - Monthly Cruise
The MX-5 Club cruise on the 1st Sunday of each month.
We gather at the number 1 car park (on Riverside Drive in front of the Perth Concert Hall) from 9:30 am and depart 10:00 am SHARP.

This months cruise was organised by Simon Corston and included an excellent map written by Ian Lewis.

The weather was threatening as we began to arrive at the carpark, but it soon cleared while Simon handed out maps introduced David and Amy from the NSW MX-5 Club.

Unfortunately the bad weather continued, but the roads were excellent. With some views of the city from the "Zig Zag" and a glimpse of Mundaring Weir. The cruise finished at Antico Cafe for Coffee.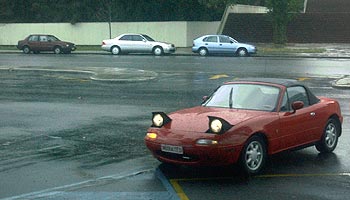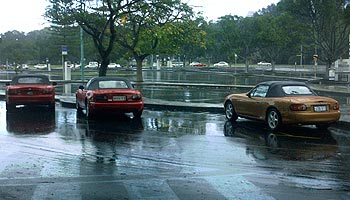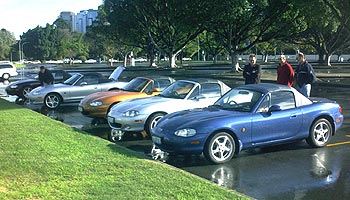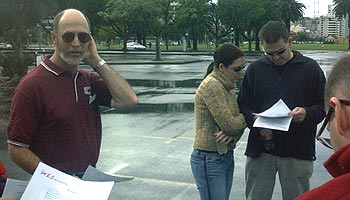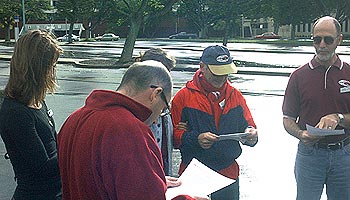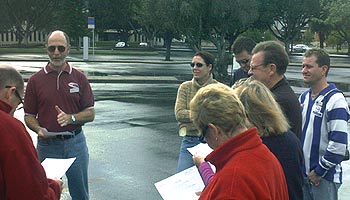 While members were arriving at the start point a White Nissan 180SX wrapped itself around a nearby tree.
Yet another reminder why racing is best kept off the streets and on the race track.