WELCOME TO THE MX-5 CLUB OF WESTERN AUSTRALIA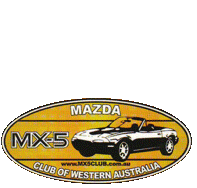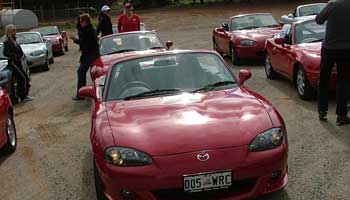 07/08/05 Monthly Cruise

Welcome to the MX-5 Club of Western Australia Our activities include ...
Monthly Cruises
Mid week evening drives
Driver Proficiency
MX-5 Club of W.A. Motorsport series
Funkhanas
Observation rallies
Weekends away
Charity runs
Country,twilight and dawn drives
Breakfasts and dinners, including a fabulous Anniversary Dinner
And much much more ...